Learn More via Webinars and Events!
July 10, 2019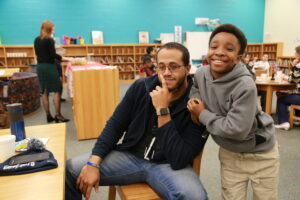 Want to get more involved with Heart Tutoring?
Please attend an event to learn more about our program and our students. We have a series of events/gatherings where potential and existing tutors can connect. Most of all, we hope you will join us in the schools by signing up here.
Upcoming Winter/Spring Events
Thursday, January 23rd at 4:00 PM – "Stuck Student" Conference Call
Does one of your students seem "stuck" in a concept? Join Heart staff members and fellow tutors to troubleshoot issues and brainstorm ways to help your student!
Thursday, February 13th at 6:00 PM – Heart Tutoring Book Club at Heart Math Tutoring central office (1100 S Mint Street Suite 107 Charlotte, NC)
Join us on February 13th to discuss Limitless Mind by Jo Boaler!
Interested in attending one of our events? Sign-up below! We hope to see you soon!
If you would like to receive additional information and resources through our Deeper Dive newsletter, please email kelsey.ripley@hearttutoring.org to subscribe!