Learn More via Webinars and Events!
July 10, 2019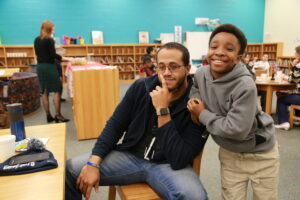 Want to get more involved with Heart Tutoring?
Please attend an event to learn more about our program and our students. We have a series of events/gatherings where potential and existing tutors can connect. Most of all, we hope you will join us in the schools by signing up here.
Fall 2019 Events
Monday, November 18th at 6:00 PM – Resilience Film Screening
Resilience is a documentary that delves into the science of Adverse Childhood Experiences (ACEs) and a new movement to treat and prevent toxic stress. The screening will take place at Forest Hill Church- South Park Campus, 7224 Park Rd, Charlotte, NC 28210. We will be in the Charis Room (follow signs for the Worship Center).
Tuesday, November 19th at 9:30 AM & 11:30 AM – Coffee Meet-ups
Join us for coffee on November 19th to celebrate American Education Week and mingle with your fellow Heart Tutors! Heart staff members will be conducting meet-ups at the times and locations listed below:
Interested in attending one of our events? Sign-up below! We hope to see you soon!
If you would like to receive additional information and resources through our Deeper Dive newsletter, please email kelsey.ripley@hearttutoring.org to subscribe!