Category Archives:
Blog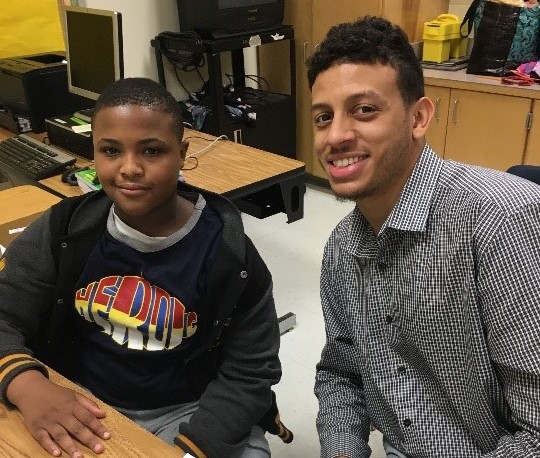 08.07.2020
Jalen has been a Heart tutor for 3 years, most recently at Bruns Academy. He spoke with us about his tutoring experience!
Q: How did you get involved with Heart Tutoring?
Jalen: At the time I was working at US Bank, and there was a United Way-sponsored event where local nonprofits were trying to find volunteers. The one that appealed to me most was Heart Tutoring. I've always liked working with kids; I was an AAU basketball coach in the past and really enjoyed that. … continue reading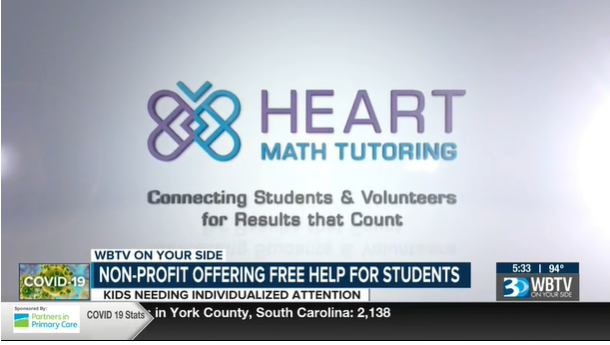 07.23.2020
Heart Tutoring's Executive Director, Emily Gaffney, was interviewed during a WBTV segment about the importance of virtual tutoring this year.
"Teachers are going to be strapped to have individual time with students, particularly in the virtual environment," Gaffney said. View the full interview here.
Volunteers are needed now more than ever to provide individualized support for students. Sign up to become a tutor today!… continue reading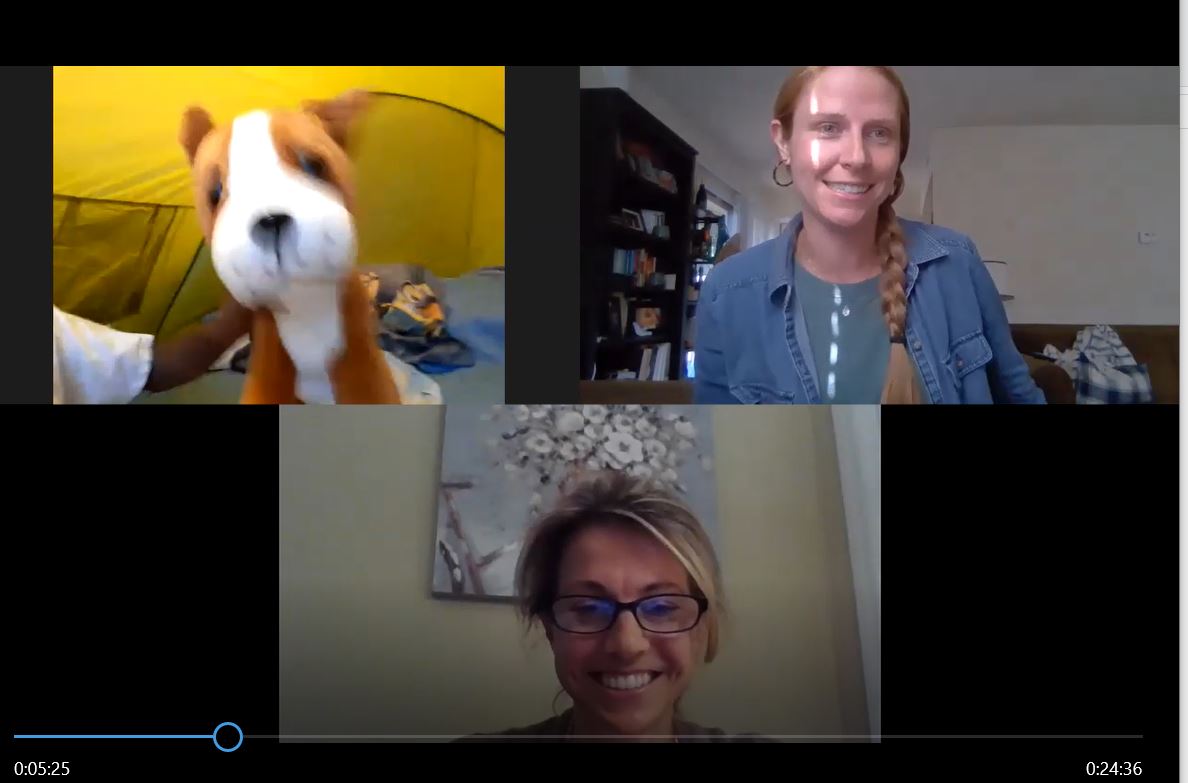 07.21.2020
In response to COVID-19, Heart Tutoring is preparing for a virtual tutoring model for the 2020-21 school year. After a significant amount of time spent researching software programs for math and talking to school principals and other partners, we believe virtual tutoring will be an impactful way to support students in building confidence and strengthening their foundational math skills while still being able to use volunteers as tutors.
Heart staff members tested virtual tutoring with a Summer Pilot program! Thanks to gifts from Pamlico … continue reading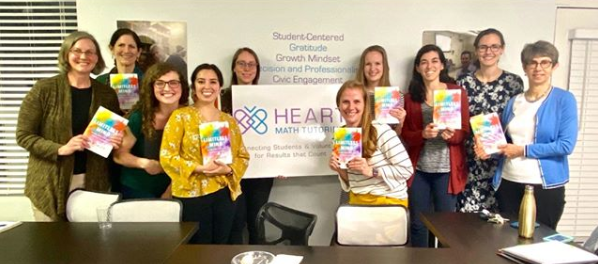 07.13.2020
Earlier this year, several of our volunteers joined Heart staff to participate in Heart Tutoring's first-ever book club. The selected book was Limitless Mind, Jo Boaler's most recent research of fixed versus growth mindsets and the impacts those different notions have, not only in the perceived abilities of students, but also in the attitudes of adults.
Concurrently, Sarah Cover, one of our program managers, completed an online course led by Jo Boaler and based upon the classroom research found in her book, Mathematical Mindsets… continue reading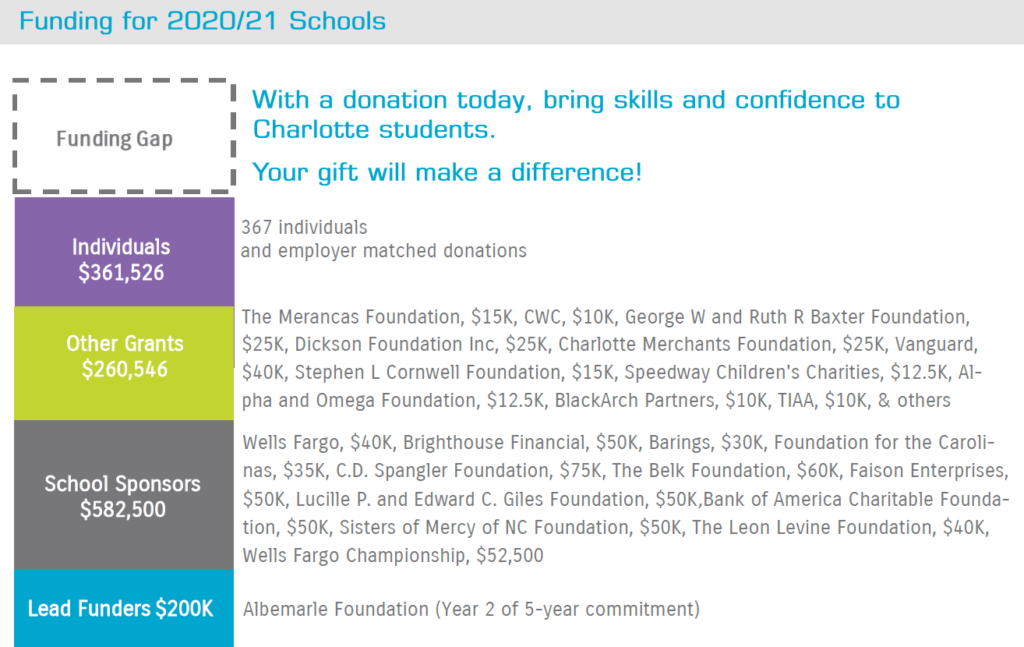 06.26.2020
Although COVID-19 prompted a shortened year of in-school programming, our donors have continued providing math skills and mentorship to Heart Tutoring students. We are wrapping up a successful, albeit different year, and as we plan our program model for the 2020/21 school year, our goal is to serve 1,130 Charlotte students in a virtual format knowing that after summer break, students will need our support more than ever.
Over the past few months, new Heart resources have been shared with school partners, students, and … continue reading
Monthly Archives