Category Archives:
Events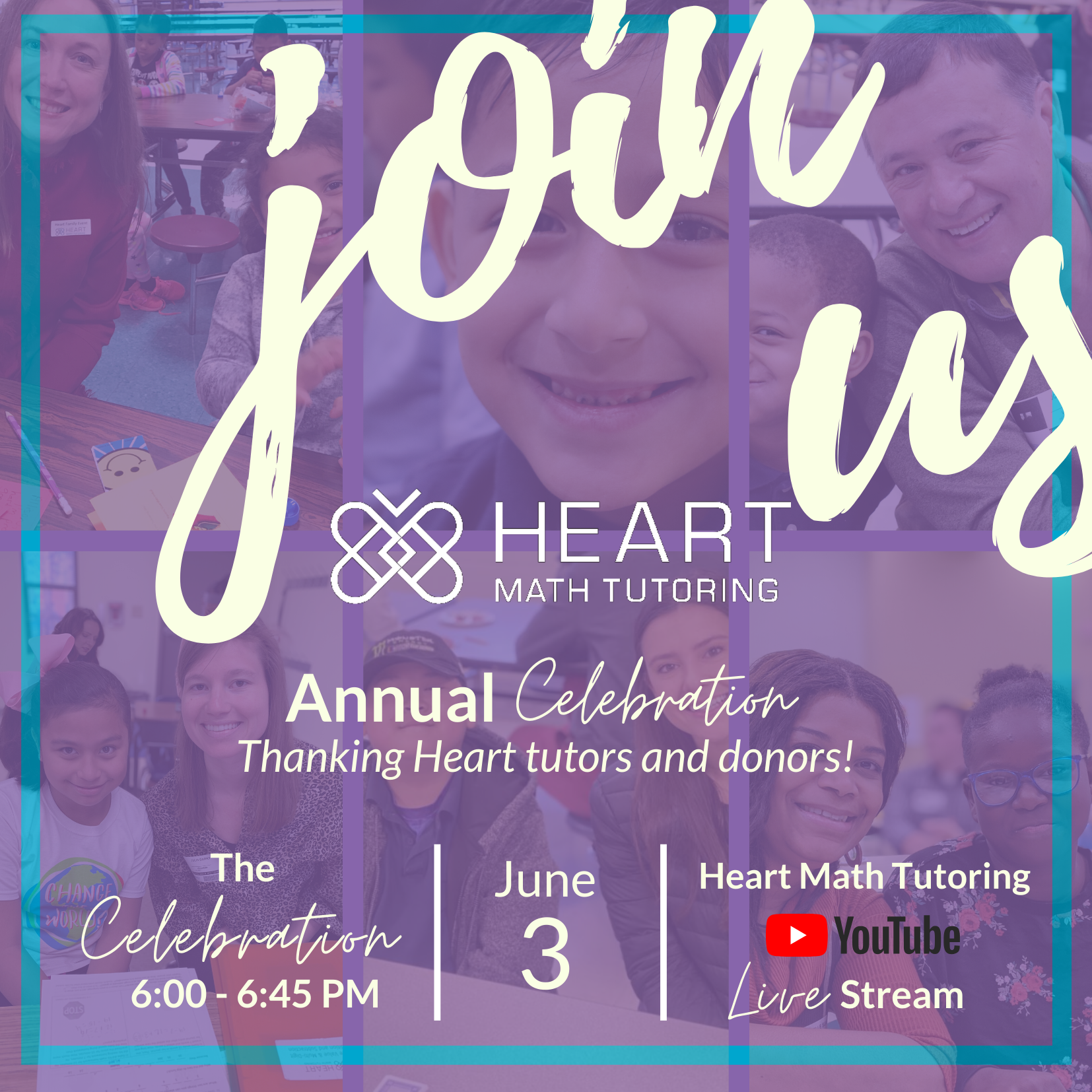 05.28.2020
Heart's Executive Director, Board Chair, and leadership team hosted a virtual celebration on June 3rd, 2020 to thank our tutors and donors for a great program year. Organization leaders shared program updates, outcomes and highlights from this year, and thoughts on the path forward on our mission – to ensure that all elementary students develop the strong foundation in math and enthusiasm for academics needed for long-term success.
The celebration was originally live-streamed on Heart Tutoring's YouTube Channel. Re-watch the program here!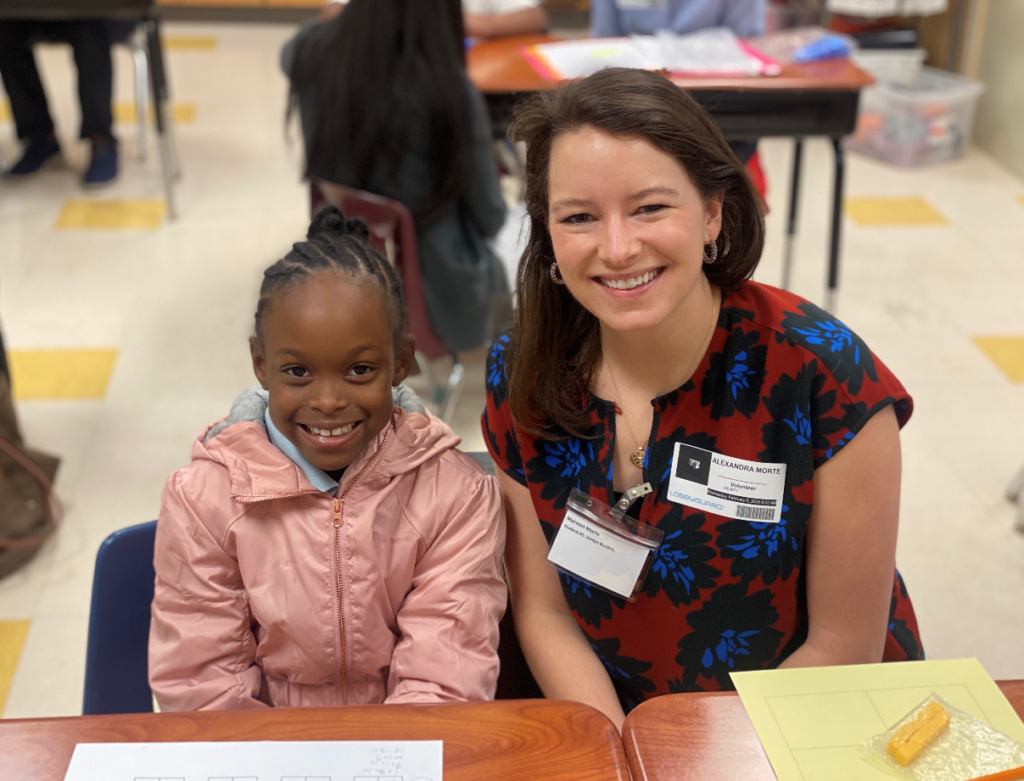 02.06.2020
Heart Math Tutoring would like to extend a big thank you to Global Endowment Management (GEM) for being the Presenting Sponsor of HeartThrob 2020! In addition to their financial support, 15 GEM employees also volunteer as Heart Tutors. They work 1:1 with Heart students each week to strengthen their foundational math skills and increase their confidence and enthusiasm. Thank you, GEM, for your partnership!
"As a fourth-year tutor at Billingsville, Heart continues to be the highlight of my week. It fits easily into my busy … continue reading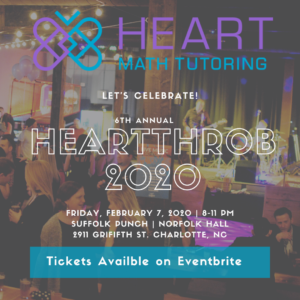 12.20.2019
Heart is gearing up for its 6th Annual HeartThrob celebration, an annual event for young professional volunteers and their friends!
This year's event is on February 7, 2020 from 8:00-11:00 PM, at Norfolk Hall at the Suffolk Punch.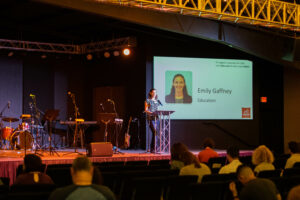 10.09.2019
Heart Executive Director Emily Gaffney led the "Education and Childhood Trauma" session at the Charlotte Justice Conference on 10/5/19. The second annual conference was organized by Christine Nicodemus and Heart tutor Tim Nicodemus and had around 115 guests in attendance at Project 658.
Emily offered context and statistics from CMS's bold Breaking The Link report. The report begins with history of integration and re-segregation of Charlotte schools before sharing that a predictive link still exists between race, school poverty level, and academic outcomes – hence … continue reading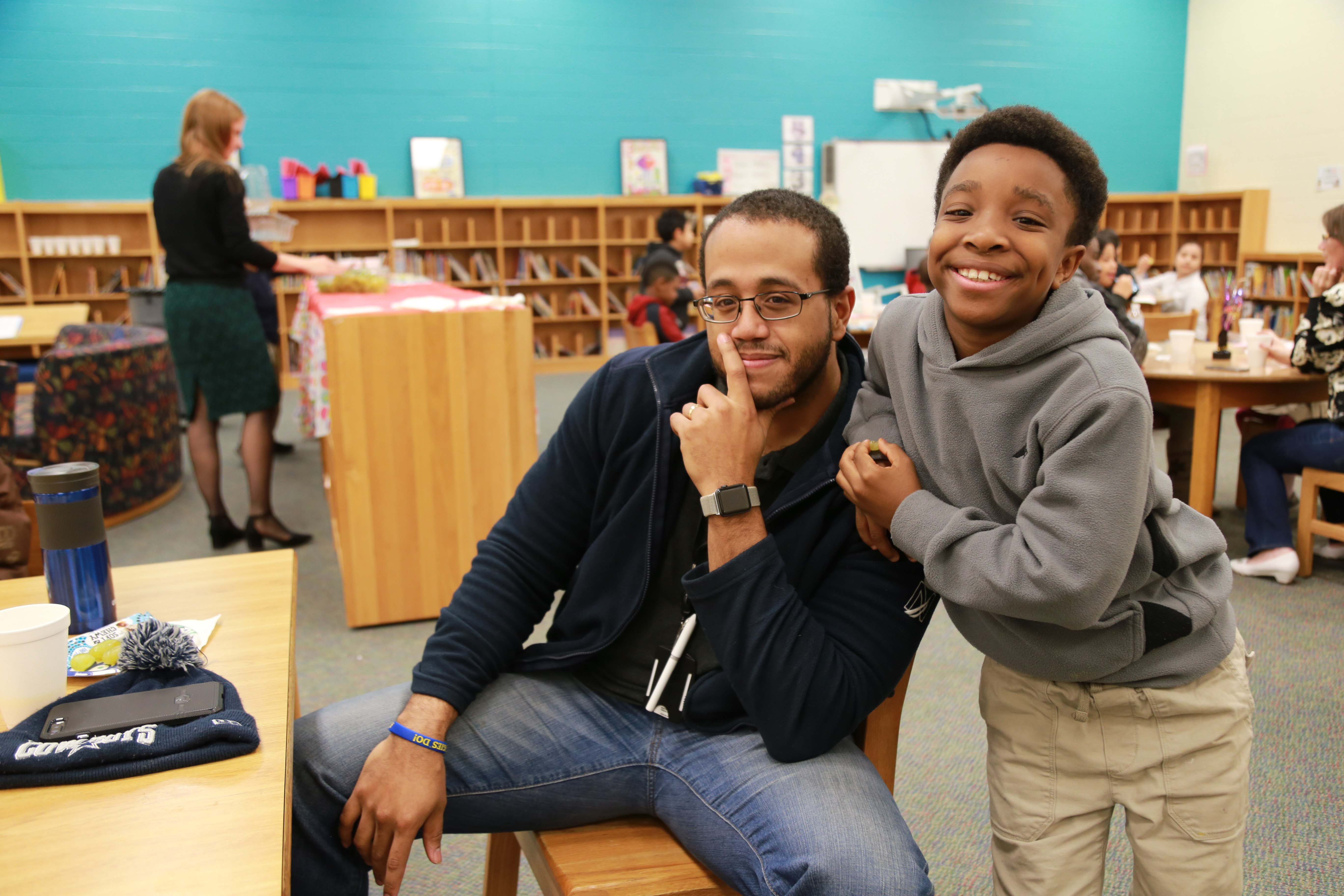 07.10.2019
Want to get more involved with Heart Tutoring?
We have a series of events/gatherings where potential and existing tutors can connect. Upcoming events are listed below! Most of all, we hope you will join us in the schools by signing up here.
Upcoming Spring Events
Interested in attending one of our events? Sign-up below! We hope to see you soon!
See details of events below!
Community Events
Tuesday, March 31st at 6:00 PM – Resilience Film Screening at Myers Park United Methodist … continue reading
Monthly Archives