Category Archives:
Events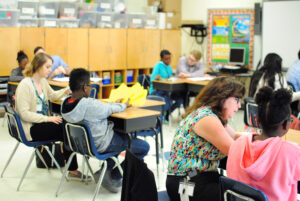 07.10.2019
Are you a current tutor who is looking for ways to spread the word about the amazing experience you have had working with Heart Math Tutoring? GREAT! But, before you keep reading, make sure you are signed up for next year too!
Now, let's get down to recruiting business! Here at Heart Tutoring, we are always trying to expand our services to more schools and students, but we need your help. Check out the tips below and our Recruitment Kit for how you can spread … continue reading

05.31.2019
EVERYBODY can be a Heart Tutor! To kick off recruitment season we are challenging YOU to recruit more tutors through a friendly contest so that we can serve more schools and more students.
No matter the winner, in the end, it all ADDS up to more Heart!
The Rules
For each new tutor you recruit, you receive 1 point for your 2018-19 school.
Whichever 2018-19 school team recruits the most new tutors will receive a special prize for their 2019-20 students.
New tutors must sign
…
continue reading
03.03.2019
March 14th is Pi Day (3/14), and representatives from Heart Tutoring will be hitting the town for informal/optional gatherings all day with any tutors, donors, friends, and staff who want to meet. Check out who, when, and where below.
8 – 9AM coffee at Panera on Fairview (w/ Sally)

8 – 9AM coffee at Amelie's on College Street (w/ Emily)

9:30 – 10:30AM coffee at Dunkin Donuts on Independence (Linda + Alexis)

11:30AM – 12:30PM lunch at Panera in the University Area (Alexis)

12 –
…
continue reading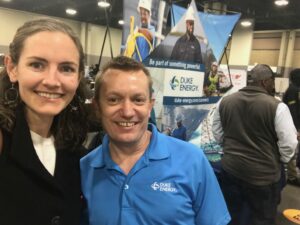 For anyone interested in getting more plugged into the cause around math, education, and/or opportunity, we are keeping math stats and event opportunities coming during the month of March.
Math Matters!
Did you know that math achievement at age 7 is predictive of socioeconomic status at age 42? This is after controlling for IQ, academic motivation, and socioeconomic status at birth. (Ritchie & Bates, Enduring Links From Childhood Mathematics and Reading Achievement to Adult Socioeconomic Status, 2013)
Surprise – not only do school-entry math
…
continue reading
12.10.2018
Through December 17th, families, tutors, Heart Tutoring staff and CMS school partners will come together to enjoy food and fun as we celebrate students' progress so far this year. Heart Tutoring students will receive goodie bags with math games they will play at the party with their families and tutors, as well as at home.
"We love this special time of year where we get to celebrate students' hard work in Heart Tutoring with families and tutors. It is a unique experience where students are … continue reading
Monthly Archives