Category Archives:
Heart Staff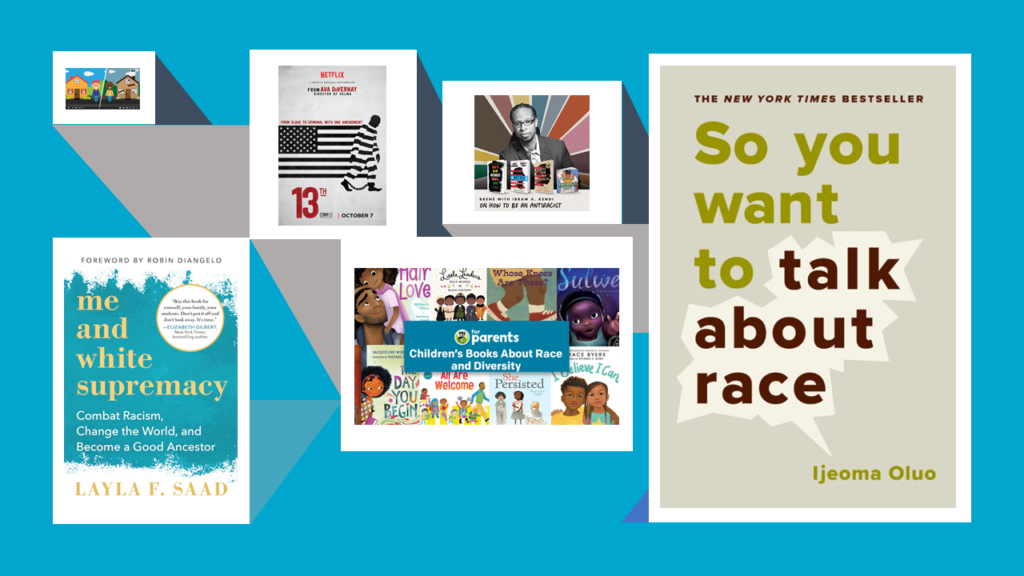 06.18.2020
Heart Tutoring expresses solidarity with the Black community and with all who experience injustice. In line with the organization's growth mindset and student-centered core values, our team will continue to discuss and reflect on issues of racial equity, knowing the importance for our students and our community and for our ability to support each other on our team.
At Heart Tutoring, over 90% of our students are people of color. While math skills and confidence are an important piece of the puzzle in unlocking opportunity … continue reading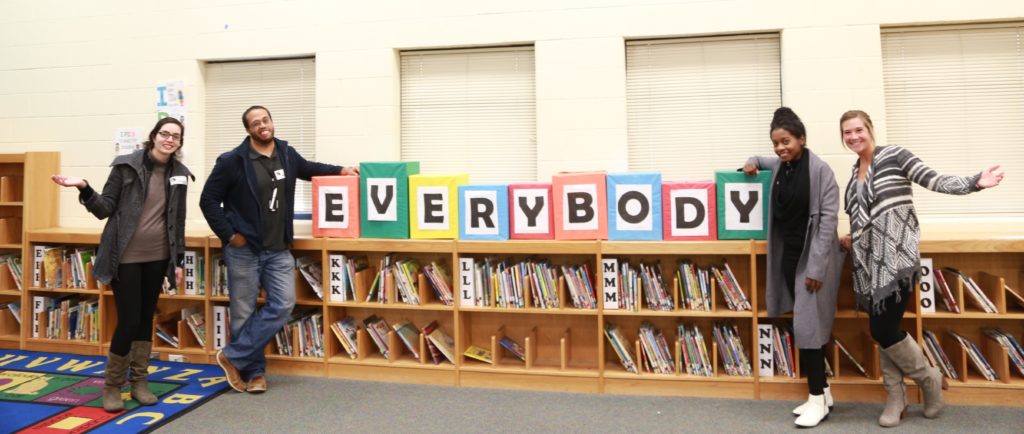 05.01.2020
By Emily Gaffney, Executive Director
The entire Heart Tutoring staff team recently participated in a series of racial equity trainings led by Justin Perry. Justin Perry's full-time work is in therapy and counseling for teens and adults, and his passion leads him to many other leadership roles in Charlotte including serving on the boards of Community Building Initiative, FFTC Charlotte-Mecklenburg Community Foundation, and One-Meck. We are very grateful to Justin for guiding us in this important stage of … continue reading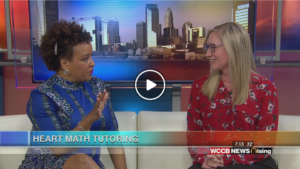 12.09.2019
Heart Grants Manager and Program Coordinator Holly Rodden was invited to speak about our organization and #GivingTuesday on WCCB! Watch the interview above to learn more!… continue reading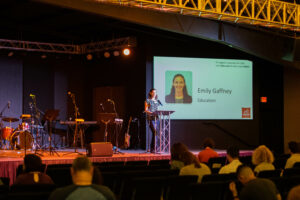 10.09.2019
Heart Executive Director Emily Gaffney led the "Education and Childhood Trauma" session at the Charlotte Justice Conference on 10/5/19. The second annual conference was organized by Christine Nicodemus and Heart tutor Tim Nicodemus and had around 115 guests in attendance at Project 658.
Emily offered context and statistics from CMS's bold Breaking The Link report. The report begins with history of integration and re-segregation of Charlotte schools before sharing that a predictive link still exists between race, school poverty level, and academic outcomes – hence … continue reading
03.03.2019
March 14th is Pi Day (3/14), and representatives from Heart Tutoring will be hitting the town for informal/optional gatherings all day with any tutors, donors, friends, and staff who want to meet. Check out who, when, and where below.
8 – 9AM coffee at Panera on Fairview (w/ Sally)

8 – 9AM coffee at Amelie's on College Street (w/ Emily)

9:30 – 10:30AM coffee at Dunkin Donuts on Independence (Linda + Alexis)

11:30AM – 12:30PM lunch at Panera in the University Area (Alexis)

12 –
…
continue reading
Monthly Archives