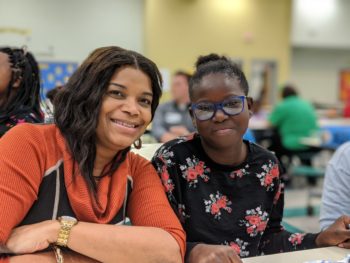 Heart Summer 2020 Virtual Tutoring Program
Ready to have some fun while practicing math this summer? Enroll your elementary school student in Heart Math Tutoring's Virtual Summer Tutoring Program!
This program focuses on early math skills and is open to all Charlotte-Mecklenburg Schools students, rising 1st through 4th grade. Enrolled students will receive a FREE math resource kit and are eligible to earn rewards throughout the summer! More information can be found here. Email any questions to families@hearttutoring.org or call us at (704) 931-3209.
Requirements:
Rising 1st through 4th grade student in Charlotte Mecklenburg Schools
Available to meet virtually with tutor twice a week for 30 minutes
Sign-Up Online! Select one of the enrollment forms below.
**Due to high demand, we are now accepting students to our summer program's Waiting List! We invite you to sign-up and will reach out as we have spaces available.
Heart Tutoring 2020 Summer Program Parent Letter
Heart Tutoring 2020 Summer Program Parental Consent Form