Heart Volunteer – Lisa Phillips
March 29, 2019
"I Am Not a Math Person"
Why Heart Tutoring?
Lisa Phillips has volunteered as a tutor with Heart Math Tutoring for five years since the 2014/15 school year. Referred to Heart Tutoring by the Executive Director of Augustine Literacy Project, Lisa is not new to volunteering. She was drawn to Heart Tutoring's mission and the impact it makes in the community. Additionally, as a strong supporter of STEM education for girls, saw Heart Tutoring as an opportunity to mentor students who may be interested in STEM fields. As an electrical engineer by trade, she has come across many people who experience math anxiety and has often heard the common phrase, "I am not a math person." Lisa believes that you "don't need to have anxiety about math if taught correctly."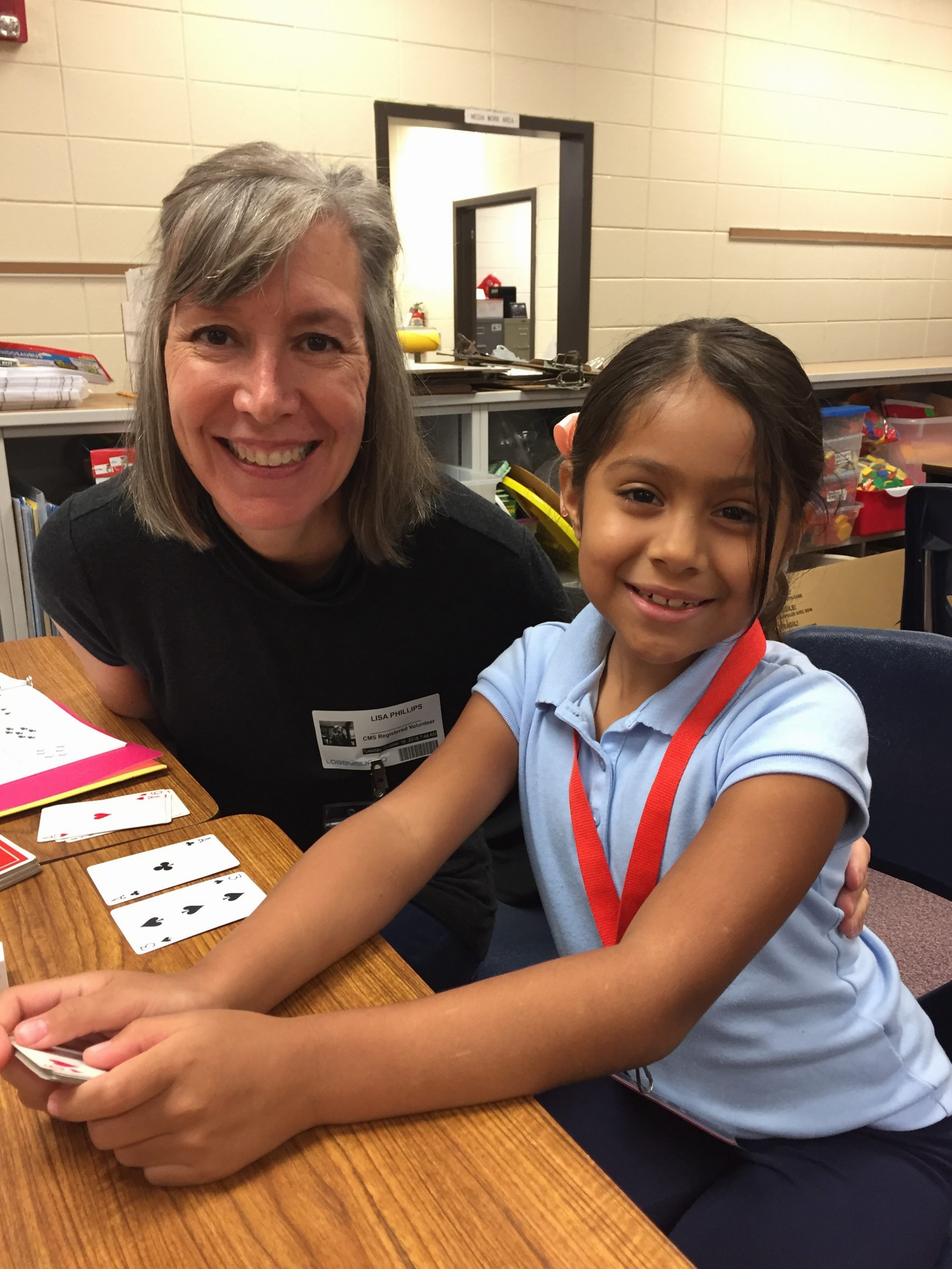 Why have you stayed?
Why has Lisa been committed to tutoring students (in a one-on-one capacity) for one hour each week for the past five years? She finds the support offered to volunteers via an onsite program coordinator to be "remarkable". The scripted curriculum notebooks that teach foundational math skills – counting, adding, subtracting and multiplying – "Teach you how to teach math." And, if you get stuck or have a question, the onsite program coordinator is always there to help. Lisa also appreciates the fact that the curriculum is reviewed each summer and changes are made based on math education [updates] and feedback from volunteers. Ultimately, Lisa says that tutoring is "more about personal relationships and being able to figure out what's going on with the child."
Most memorable tutoring moment?
"Adding and subtracting aren't opposites. They're related. They're like brother and sister," said a 4th-grade student that Lisa was tutoring.
AHA – she got it! These are the tutoring moments that bring Lisa joy. When something clicks for her students, she knows her time spent with students has been valuable. Lisa even started believing what she was always taught and then taught her own children – "Every little bit helps." You don't have to hold a big title or operate in the forefront to make a difference. Having lived in Charlotte for 24 years, volunteering with Heart Math Tutoring has allowed Lisa to step outside of her "bubble" and come face-to-face with the challenges the Charlotte community faces. No longer just reading about those challenges in the paper, she has made a commitment to BE the change she wants to see in the Charlotte community – by tutoring and mentoring one child at a time.
Pi Day
As a certified "math nerd" (her words, not ours), Lisa has celebrated Pi Day with her family for the last several years by making…PIES! She and her adult children bake away and share their masterpieces by text or via Instagram. Her daughter even recently purchased her a Pi plate. This year's masterpiece – chocolate pecan pie. ENJOY!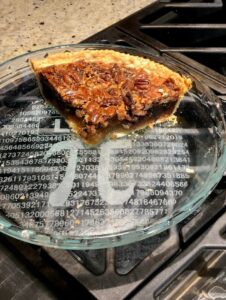 Thank you, Lisa, for being a committed volunteer with Heart Math Tutoring for the past five years! We appreciate you!!! ????