Heart Tutoring Volunteer – Natasha Johnson
March 29, 2019
"Stepping Away From the Daily Grind to Give Back"
It's sometimes difficult for Natasha Johnson to leave her job early once a week to tutor students with Heart Math Tutoring, as she contemplates all the work she still has to complete. Yet, once she arrives on-site to tutor, she is reminded of the importance of giving back and starts to relax. Realizing that the work will be waiting on her when she arrives the next day. It's interesting, given that Natasha was introduced to Heart Tutoring at her job – she attended a presentation about the organization and her interest was piqued. After hearing 'testimonials' from her co-workers about their experiences volunteering with Heart Tutoring she was hooked.
As a first-year volunteer with Heart Tutoring, but veteran volunteer in the Charlotte community, Natasha enjoys giving back. As a native of Charlotte (yes, we still exist) she has volunteered as a candy striper at a local hospital, at Hands On Charlotte events and even with Junior Achievement when she lived in Atlanta for a short while. [Fun fact: She attended Hidden Valley Elementary, one of Heart's new school partners for the 2018/19 school year.] While Natasha admits she never struggled with math as a kid, she is sensitive to those who do. She is also especially sensitive to those who struggle with test-taking. Volunteering with Heart Tutoring allows her to connect with students personally by playing math games, which makes her more comfortable tutoring math. Natasha says she "assumed the curriculum would be very rigid, but it turned out to be quite the opposite." She finds it to be well-organized, concise, easy to understand and most importantly – it's fun!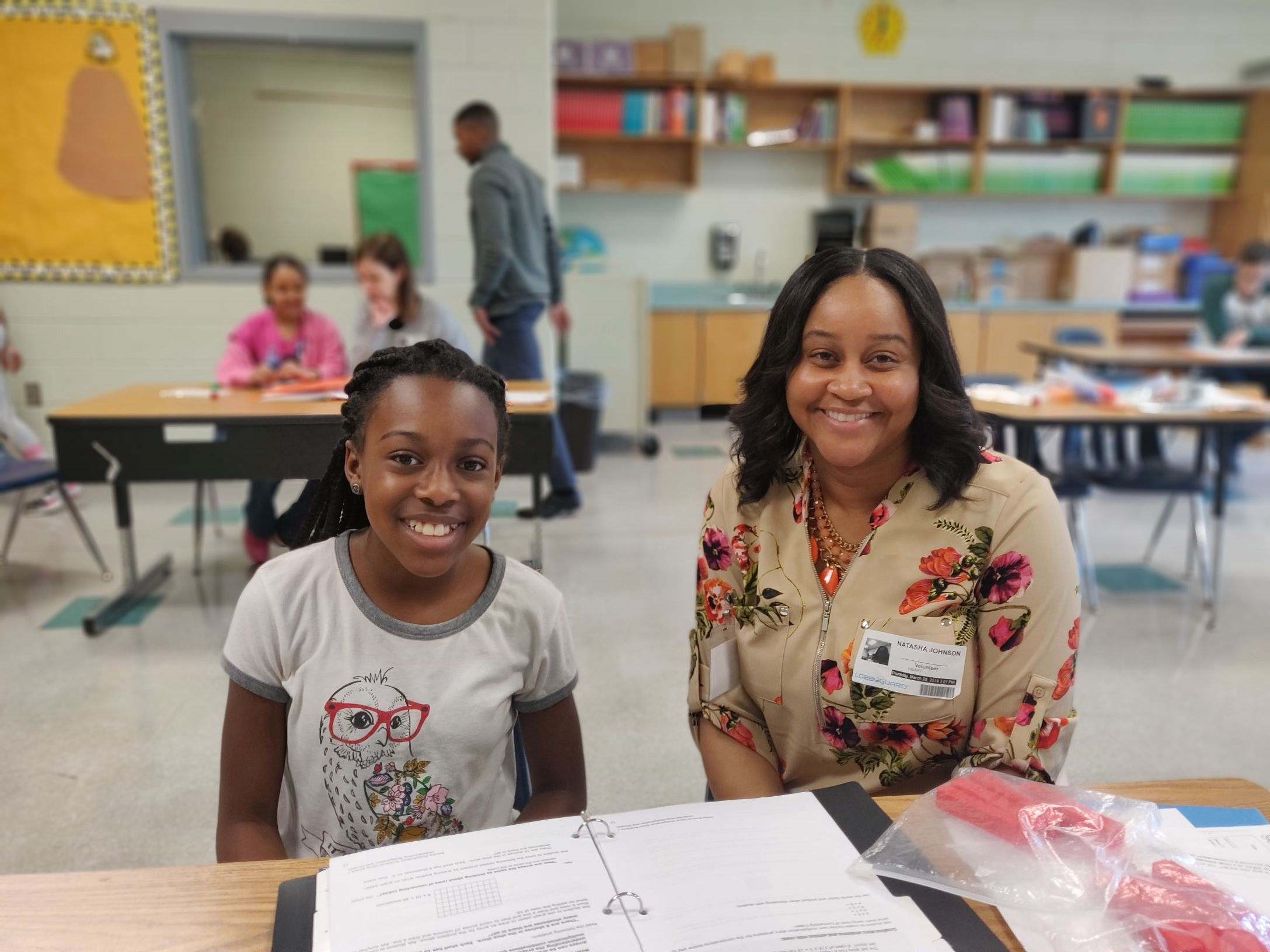 Given the amount of growth that Charlotte is experiencing, Natasha believes that the need to serve others has become more important. While growth can present its own set of challenges, Natasha notes that "it's necessary to lend a hand to help our community thrive."
Natasha's students aren't the only ones getting help. She confides that seeing her students persevere through hardships gives her confidence that she can also do the same. Given the opportunity, she plans to return to Heart Math Tutoring next year.
Thank you, Natasha, for volunteering with Heart Tutoring this year! We appreciate you!!! ????