Blog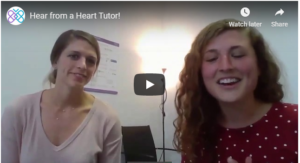 11.18.2019
3-year Heart Tutor Shelby Baldwin sat down with us to share her experience and answer some common questions about volunteering with Heart! Watch the video above, read our FAQ page, or em...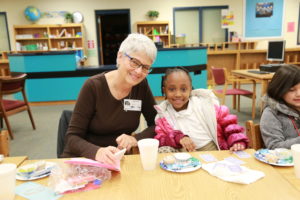 10.15.2019
School is in session, and Heart Math Tutoring is gearing up for another great program year! This year, Heart Tutors will serve over 1,000 Charlotte Mecklenburg elementary students through 1 to 1 mat...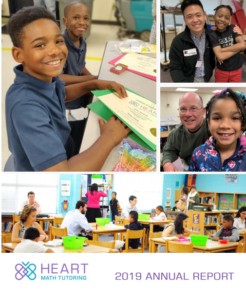 10.10.2019
In FYE 6/30/2019, nearly 1,000 Heart Tutoring students received one-on-one tutoring, and almost every single student showed measurable and meaningful gains in their math skills. 98% met growth goals o...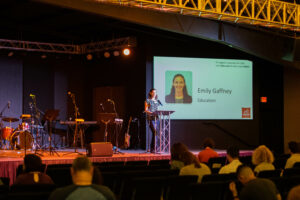 10.09.2019
Heart Executive Director Emily Gaffney led the "Education and Childhood Trauma" session at the Charlotte Justice Conference on 10/5/19. The second annual conference was organized by Christine ...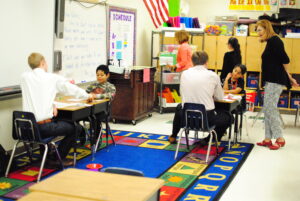 09.27.2019
University City Connect recently shared Heart's mission and need on their website. "Heart Tutoring provides training, volunteer-friendly lesson plans, and on-site staff support. Most importan...