Learn More via Webinars and Events!
July 10, 2019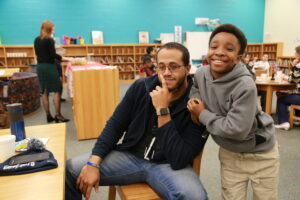 Want to learn more about volunteering with Heart Tutoring?
Please view a webinar and/or attend an event this summer to learn more about our program and our students. We'll have a series of webinars and a laid-back summer gathering where potential and existing tutors can connect. Most of all, we hope you will join us in the schools in September by signing up here.
Fall 2019 Recruitment Events
September 26th at 6 PM – Tutor Kickoff Party 2019! RSVP Here!
October 3rd at 1 PM – Live Webinar: Hear From a Heart Tutor!
RSVP below or click here to view details and add it to your calendar!
Interested in attending one of our events? Sign-up below! We hope to see you soon!
If you would like to receive additional information and resources through our Summer E-Blast Series, please email kelsey.ripley@hearttutoring.org to subscribe!