Thank you, Teachers!
May 1, 2020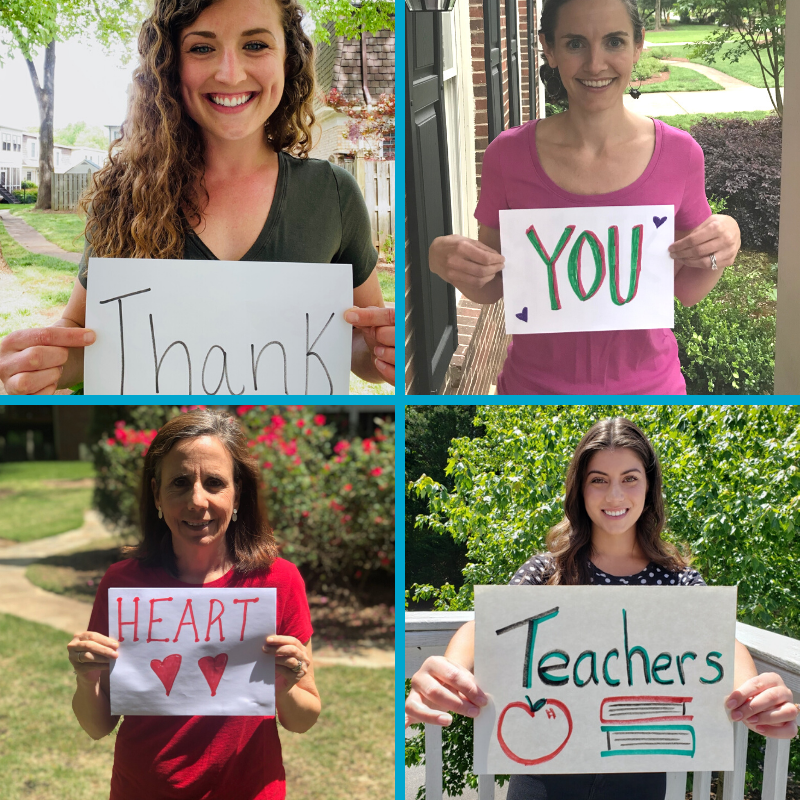 Happy Teacher Appreciation Month! We at Heart Tutoring are grateful for all the dedicated teachers who work so hard to educate and support their students. We spoke with two teachers at Heart Tutoring partner schools to learn more about their experiences having students participate in Heart Tutoring, and how they currently manage their classrooms remotely.
---
Melissa Purcell, 5th Grade Teacher at Smithfield Elementary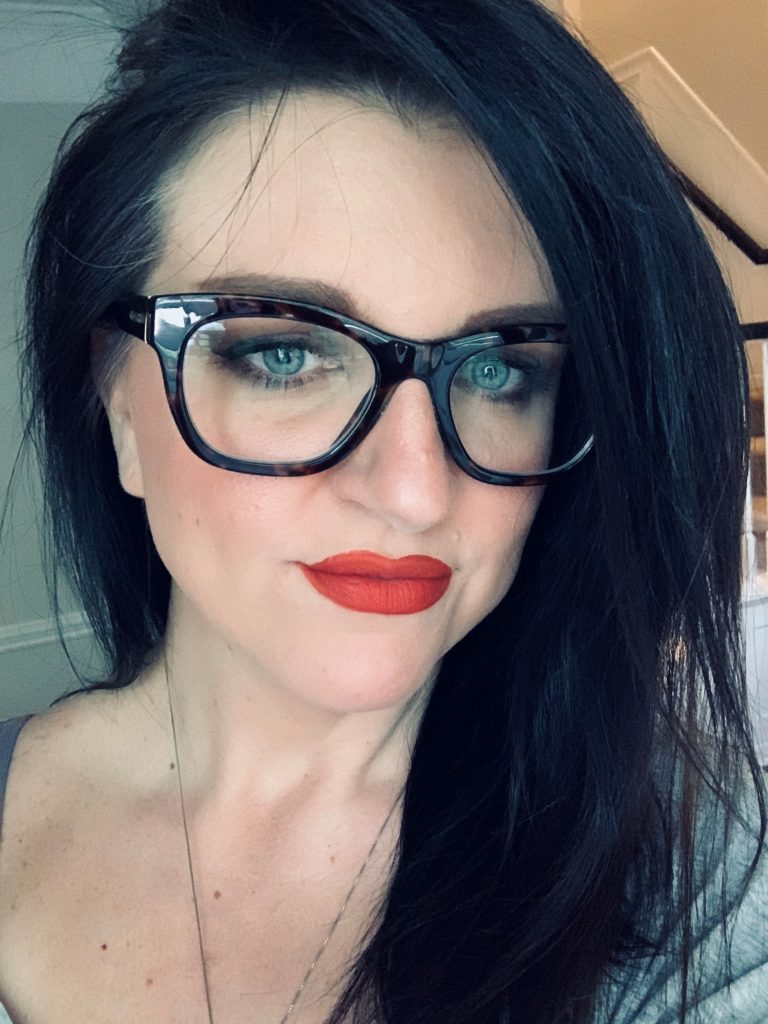 Tell us about your experience with Heart Tutoring (number of years and students in the program)
I have been a teacher for 15 years (I have taught every grade except second, and I am currently a 5th grade teacher at Smithfield Elementary) and have been with Heart for the past three years. In addition, I am a parent to a student who graduated from the Heart program.
My daughter came out of 2nd and 3rd grade struggling in math. My husband and I are both teachers, so were giving her as much time as we possibly could at night to help her fill in the gaps that she had, but she really was resistant. It was frustrating because as teachers, we knew what we were talking about! It really came down to her perspective of the whole thing. For her, we are mom and dad—not teachers. She began participating in Heart Math Tutoring, and it really changed her around.
The Heart program is all about backfilling, which I think is so important. You cannot expect a child who is stuck in a pothole on their mathematical journey to move forward and learn new skills while they are stuck in that pothole. They must fill that pothole before they can continue. As a teacher, I see this often, but as a mother, it was difficult to see it happening to my daughter. Heart Tutoring does so much for a child's confidence. A child who is lacking math fluency skills is losing confidence, but Heart's pacing builds confidence in those students. When you struggle with something, it takes a toll on you mentally and emotionally until you eventually develop the mindset of "I'm not good at this," but Heart makes students feel worthy and appreciated. A collaboration among teachers, parents, and Heart Tutoring, working together to build up the whole child, creates confidence in the child so they can continue to learn and blossom!
What differences have you noticed in students who participate in the program?
I have a student this year who had a sensitive personality and low outlook on herself because she had struggled academically. At first, she was resistant about Heart Tutoring because she thought it would take away from what she was supposed to be learning in the classroom. I had to explain that she cannot expect to learn what I am teaching in the classroom if she is not ready for it yet. She had a major mindset shift, and there were two times this year when she scored a 100% on tasks in class, because of Heart. She was so proud of herself—we took pictures, texted mom, and danced in the hallway. Heart teaches valuable lessons, in confidence as well as math, that a child like her will carry with her forever.
How are you approaching distance learning, and how is it going?
It is hard for me because I teach through connection. I always say that I don't get into my really good teaching until around October, because by then I really know all of my students—what will boost them, when they will need to take a break, what will set them off. That has truly been the hardest part of distance learning because I become so emotionally involved with my students and morph myself into who they need in the moment.
I record my lessons ahead of time, so students can watch the videos whenever they are able to during the day to give everyone the same opportunity. I save my Zoom calls for check-in discussions and emotional connections. It has been a great way for me to check in and see what my students need—do they need a toothbrush? I can drop that off in their mailbox. Everybody wants to feel like they have somebody that "gets" them. I try to be that person for all my students.
Anything else you would like to add?
Heart Tutoring has been a blessing to our family. My father-in-law was a volunteer this past year! We are so grateful to Heart.
---
Melissa Van Glish, 1st Grade Teacher at Rama Road Elementary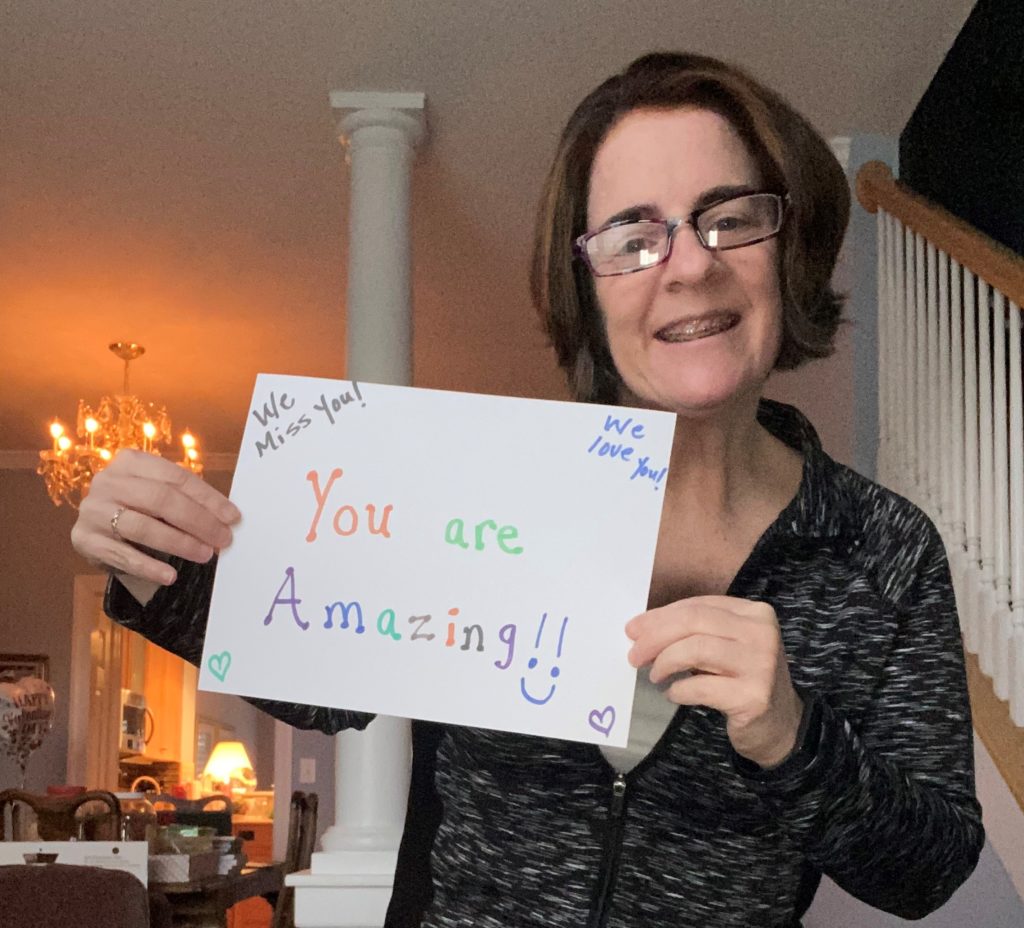 Tell us about your overall experience with Heart Tutoring (number of years and number of students in the program, etc.)
Heart Tutoring started at Rama 3 years ago, and I was actually on the committee that decided whether we wanted the program. A Heart staff member came and explained what Heart would look like in our school. It's a wonderful program! We have 47 total students who participate, and 20 of those are first graders. I love how Heart provides all the materials and activities. It's very one-on-one, hands on, and these kids need that. It's just been a wonderful experience.
What differences have you noticed in students who participate in Heart's program?
For one, it has improved their academic performance. I'll do math assessments with them and they get excited and say "I learned that with my math tutor!" Not only that, but it's really been boosting their confidence and their self-esteem as well. I've seen a tremendous difference ever since the program has come to Rama. The tutors always praise and provide encouragement to each child individually, so they aren't just getting encouragement from me, but from others as well. Just to see the smiles on their faces when they know there's another person who cares about them… it's made a world of difference. Before participating, students wouldn't raise their hands, wouldn't answer questions, and now they are just so willing to share answers and participate. It makes my heart happy.
I even had a tutor this year who came 2x/week for one of my students and when she wasn't volunteering for Heart, she came into my classroom for 30 minutes to read and play games with students who needed an extra push. The volunteers are absolutely amazing, and the Program Coordinator, Susan Johnson, has done so much in her role to support the students in the program. I'm thrilled to have Heart Tutoring at our school, especially for the kids who just need that additional support and extra push. It's been great.
How are you approaching distance learning, and how is it going?
Distance learning has been a challenge, but the teachers are able to meet on Google Meet with their students as much as they want, as long as students' parents are able to get them on. It's difficult not to have everyone partake but there are various barriers, such as not having the technology. Teachers are using Google Classroom to provide slides with information from their learning packets, and we create videos so they can see us. If they don't have the technology to access these virtual resources, they get the same information through paper learning packets. Google Meet is great, because we can see our students all in a group. We're starting small groups next week so I'll see 4 kids at a time, as a way to talk to them about the learning packet for the day, address any questions or concerns, help them with any things they may be struggling with.
Are there ways for others to help or provide support?
I sent all my students cards in the mail, and parents told me that when their child received the card they were so happy that day and were thrilled to hear from their teacher. I'm sure the kids would love to hear from their tutors as well! It would be really nice if tutors could send a message to their students.
Anything else to add?
I just want to tell everyone to remember to breathe, and know we are all in this together! There's a lot of uncertainty and unknowns right now, but we'll get through it.