Tutor Tuesdays (Happy National Volunteer Month!)
April 6, 2021
April is National Volunteer Month, and we are so grateful to all of our volunteer tutors for taking time each week to help students build math skills and confidence! This month, we'll be celebrating with "Tutor Tuesdays," highlighting a different volunteer each week. Be sure to check back every Tuesday this month!
April 6th – Tutoring Runs in the Family!
The Yale Family
Tutoring with Heart runs in the family! Husband and wife Alec and Emily, and mom Paula, are all tutoring virtually with Heart Math Tutoring this year. It started with Alec, who first heard about Heart from a colleague three years ago. He was able to get Emily involved and this year, Paula is logging in from Houston, Texas! Paula remembers Alec saying, "This is something you'll really love, mom." Once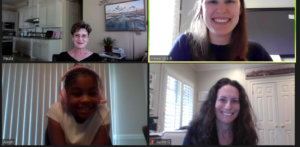 out-of-state tutors were approved to participate in the program this year, Paula signed up and says, "I really HAVE loved it!" All three Yales agree the technology can be challenging. "We found ways to work around [the issues] and the students are always incredibly resilient," says Paula. We all have experienced some technology hiccups this year and have been told the now-classic phrase, "you're muted" once or twice. Alec helps put it in perspective, saying, "I recognize these are challenges that students and teachers have faced on a daily basis this year, so I'm thankful to be able to provide solo tutoring and help students stay on track." Emily adds, "The virtual environment has encouraged students to learn how to verbally explain their thought process. Their confidence and ability to navigate the technology is constantly impressing me!"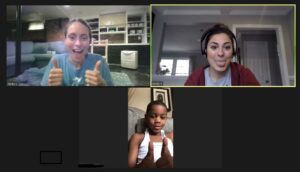 When asked about student progress outside of math, both Alec and Paula comment on their students' adaptability. "They have definitely grown and adjusted to all the technology demands. They have also learned to become more patient and more organized," says Paula. Alec states, "I'm continually impressed by our students' ability to adapt…This year's students have reminded me that all of us can benefit from being a bit more flexible." Emily has seen how her students are taking more ownership of the material and how this has empowered them. "I've enjoyed seeing them take on a 'teaching' role and using the Jamboard to detail each step of their thought process to explain an answer."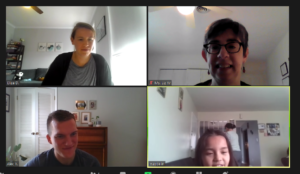 In a year of continuous change, we've all had to be willing to adjust. However, all these changes haven't taken away from what really matters: our student's progress! Both Alec and Paula's favorite parts of tutoring this year revolve around their students' growth. "The most rewarding part of being a tutor is seeing how excited students are when they pass a "Brain Check"…once they're given the confirmation that they'll move onto the next section, their faces light up and their sense of confidence is palpable," shares Alec. Paula remembers a particularly momentous Brain Check with her first-grade student; "I will never forget when [he] finally mastered the concept of "one less." Suddenly his answers all started with, 'well that's easy,' and he gave all the correct answers. We were all so excited for him!" Emily also remarks on the moment when students master a skill, saying, "Seeing their confidence grow over the course of a given concept is so rewarding, and I love when they get to the point of saying 'oh, that's easy,' or even acting like I'm the silly one for even having to ask how they found an answer!" We've all had challenges with technology this year, but we've all had especially rewarding moments as well. Thank you, Yale family, for your commitment to students this year!
Pictured above: Paula, Emily, and Alec with their partner tutors and students.